Out and About
We still get email asking about being "out and about", meaning public displays of affection, meaning exhibitionism.
This is not a guidebook nor legal advice, but simply our experiences.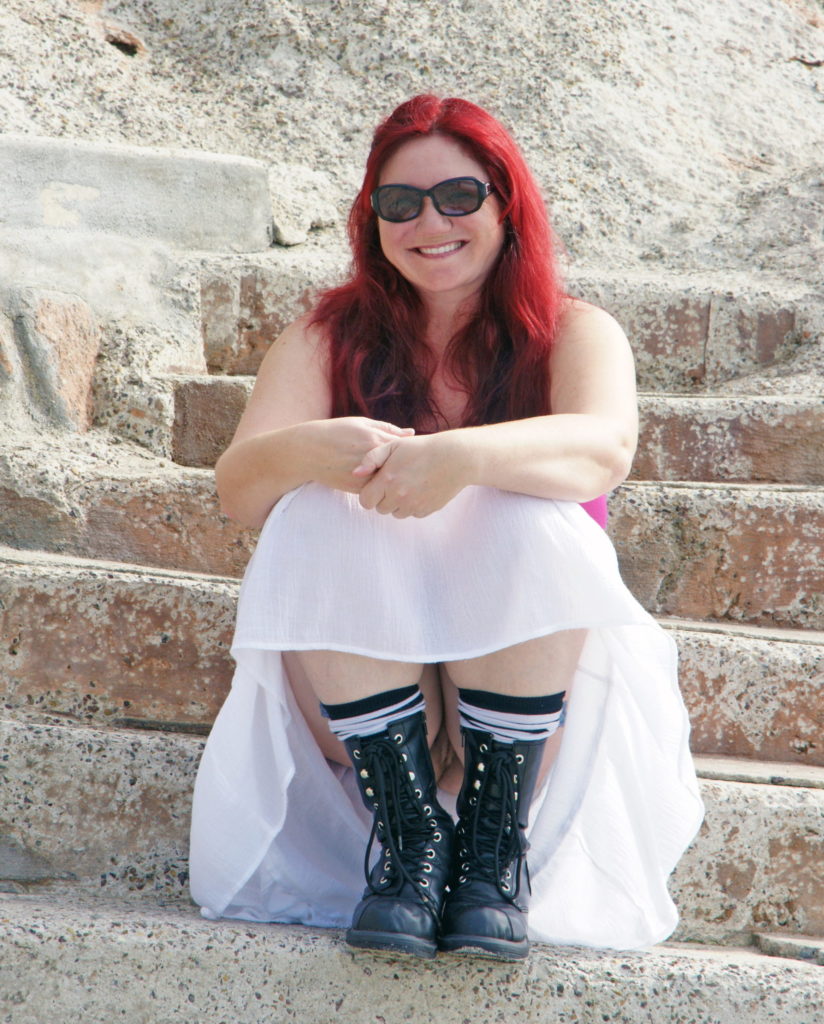 Most important: context is king. If you go to a public swimming pool, you might be naked in the locker room; nobody thinks twice. If you then go swimming equally naked, you've stepped significantly out of expectations and people become concerned with your intent. Similarly, if you go swimming in a wedding dress, you might get security questioning your mindset—unless you have friends with you, laughing and taking photographs. In that case, it makes sense to people, it fits with their world order. You have to manage people's expectations.
Tip: For all of this, it is very helpful to have a partner to practice with and a wingman (or wingwoman) when enjoying the fun.
1. Nobody Notices.
If you put on your most daring outfit and think, "I'll probably get arrested for this," well, you'll be disappointed. People are in their own world, they are looking at their phones, they are talking to their friends, they are not looking at you.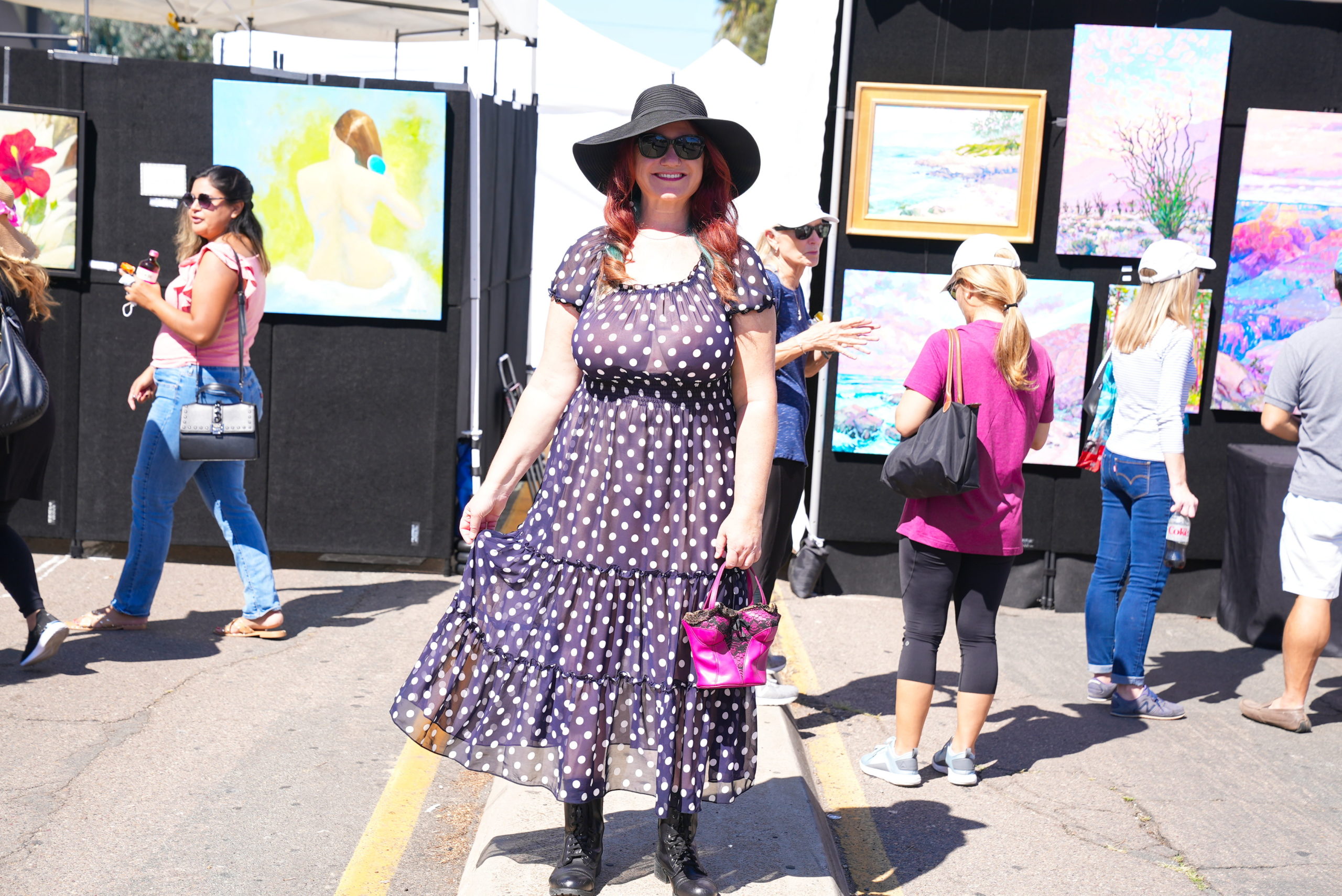 It's very unusual to be noticed.
And this should make you think: Obviously this is happening out there; why aren't I noticing any of it?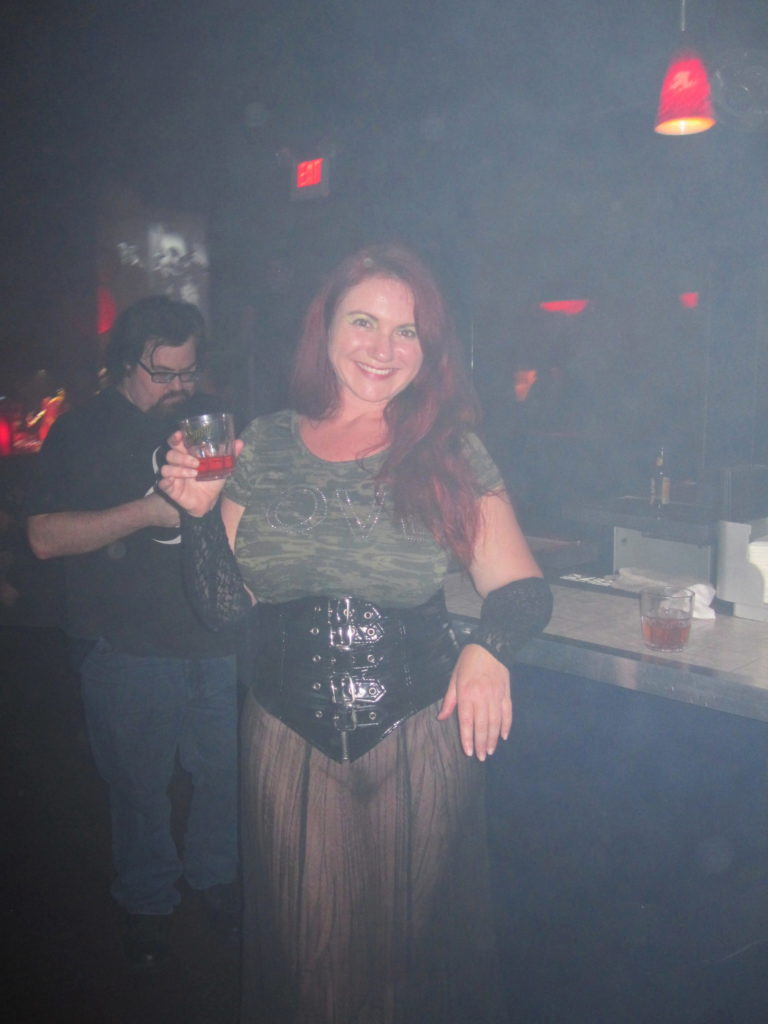 Even when you think, "This is ridiculous, I'm going to get kicked out," no one notices. That guy in the background is probably texting, "There are no pretty girls here."
Note: You can get away with a lot in a dark club, as long as no one takes a flash photo. Protip: You can wear panties when entering the club and wait until you settle in before having fun. If you do that, bring old panties and leave them somewhere (not in the bathroom). It will give the cleaning staff something to ponder.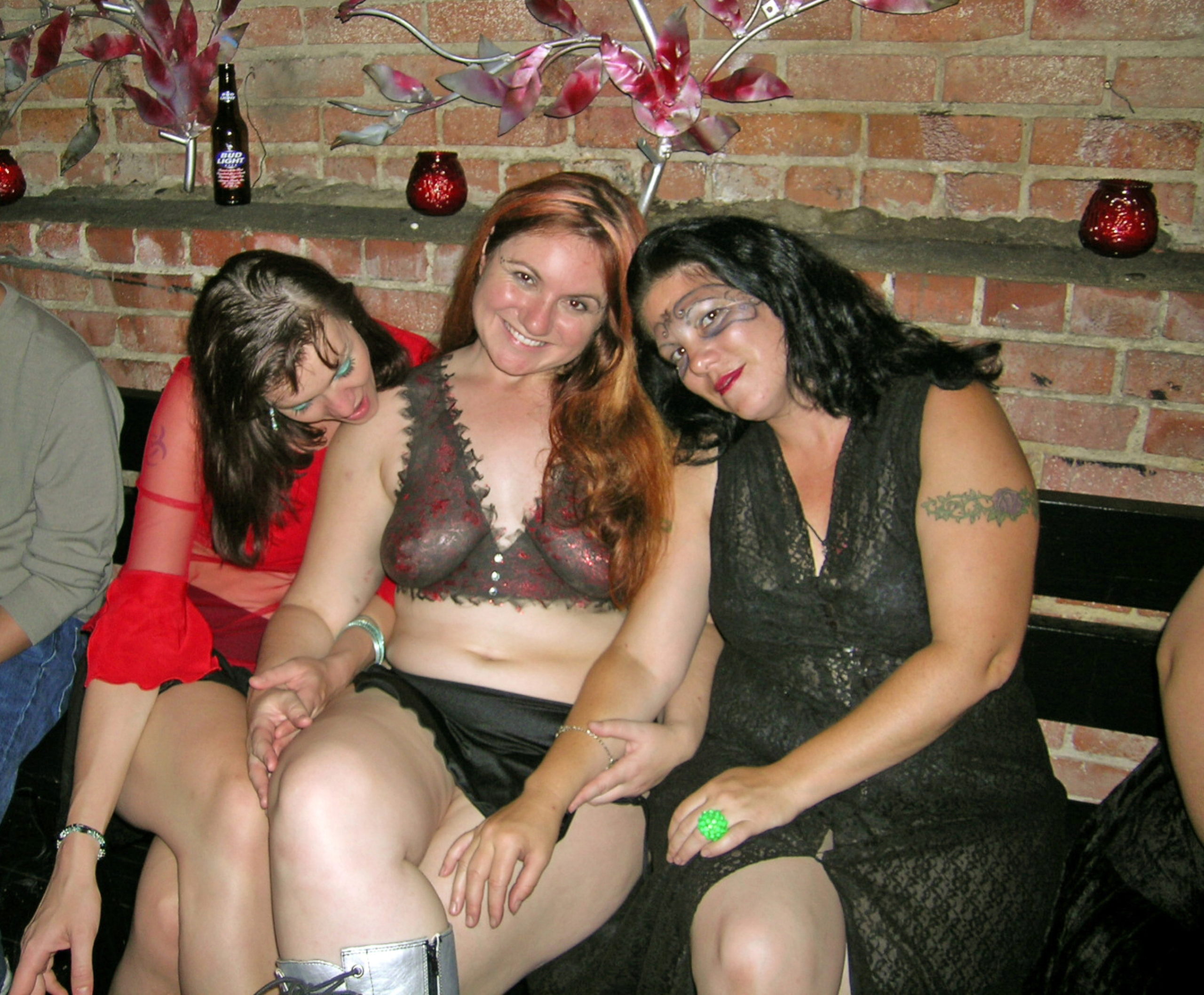 This is from about twenty years ago. I left my hotel room, walked through the hotel lobby, waited for a taxi, rode in the taxi, got in line at the club, and it was only when the bouncer was checking my ID that anyone noticed my top was very form-fitting.
2. Sometimes, People Notice.
Okay, people do notice. Sometimes.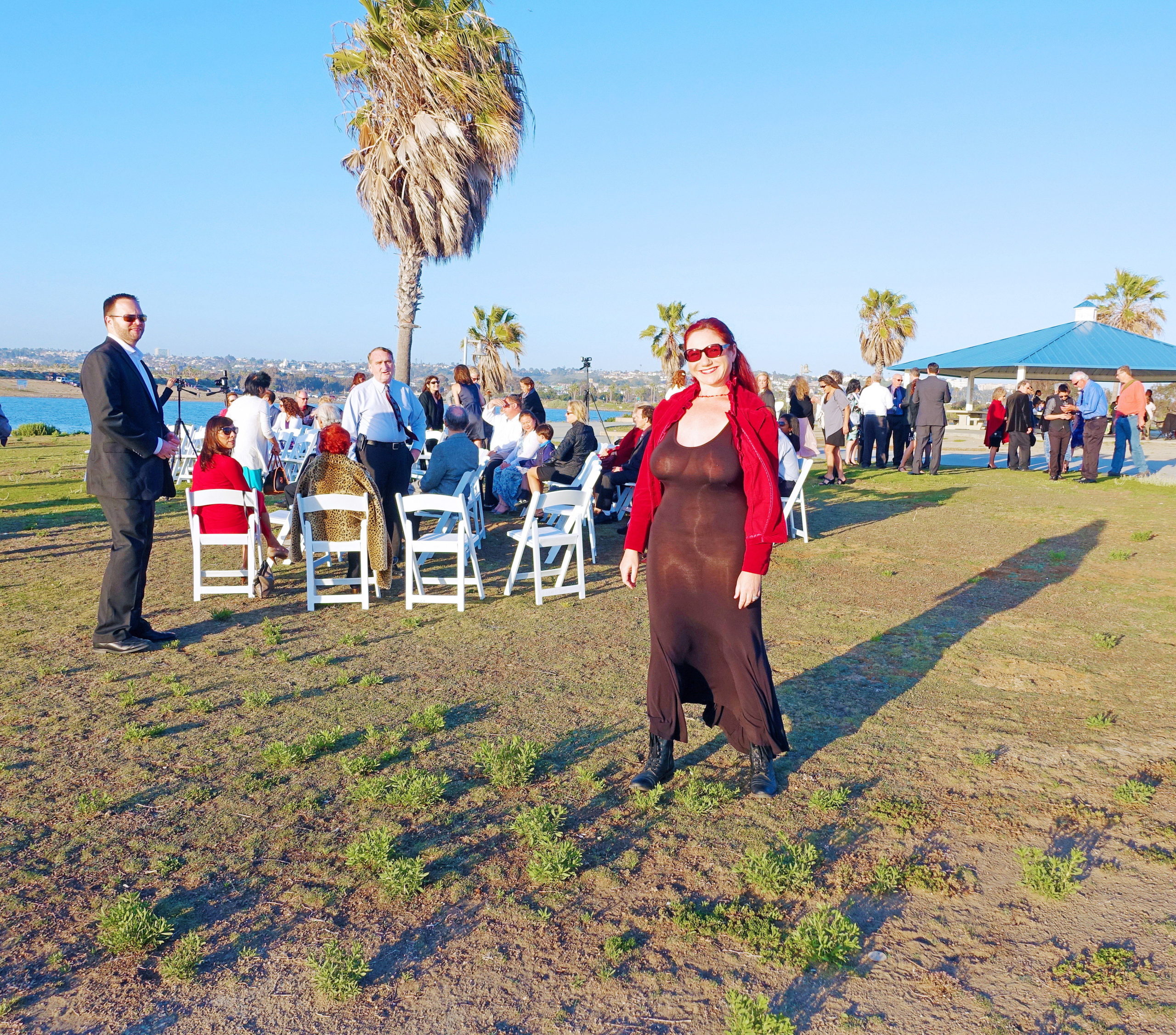 And what happens when they notice? We found a pattern.
People who are alone tend to say nothing.
Mature men quietly appreciate the moment. They are experienced enough to know how special the moment is, and typically smile and nod, occasionally saying "thank you".
Women who feel insecure, such as pregnant women or women with small children, scowl but say nothing.
Middle aged women in groups tend to cackle. It's how they reassure themselves.
Young college-age men in groups tend to hoot and holler. They seem uncomfortable and they, also, seek to reassure themselves.
Young college-age women or women who are obviously successful ignore me or smile approvingly. They are not intimidated.
3. Sometimes, People Comment.
I was at the beach once wearing an underboob top.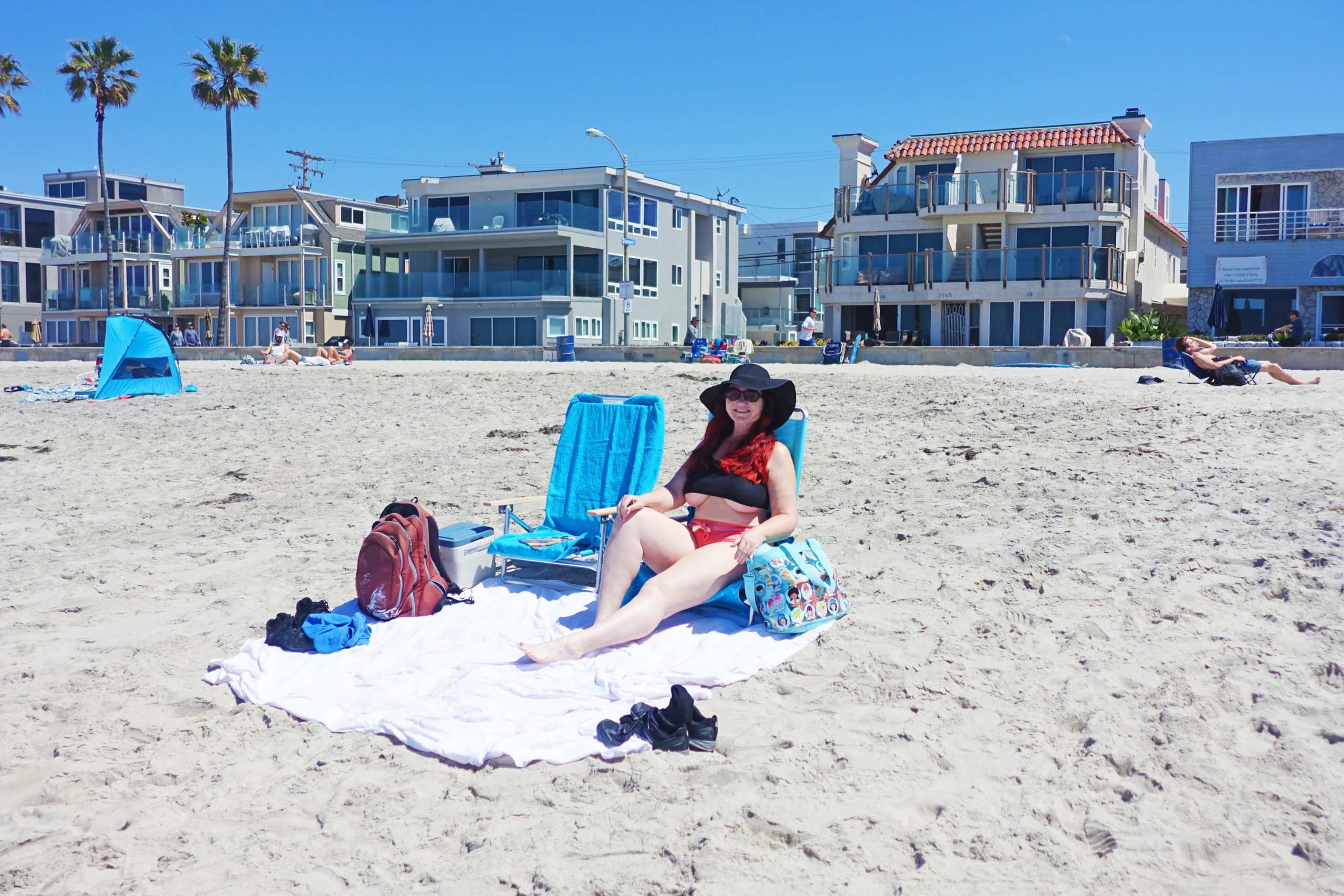 As we are leaving, we hear a cacophony of cackling coming from the front yard of a beach house. "We can see your nipple." "Cover up." It looks like a bridal party of midwestern women. So, I walk over and say "Hi". No one says anything. "Are you enjoying the beach? It's beautiful here, isn't it." Not a word. "Bye, enjoy your day," and I walk away. It takes about five seconds before the cackling renews.
It's hard to explain. My guess is that they were surprised that I didn't challenge them, but was just friendly and courteous. It did not fit with their world view of provocatively-dressed women. Then, when they felt it was safe, they resumed reassuring themselves.
It's important not to judge them harshly. After all, part of the fun of being out and about is being noticed, and they noticed me.
Another time, I was wearing a thin top while walking on the boardwalk at the beach.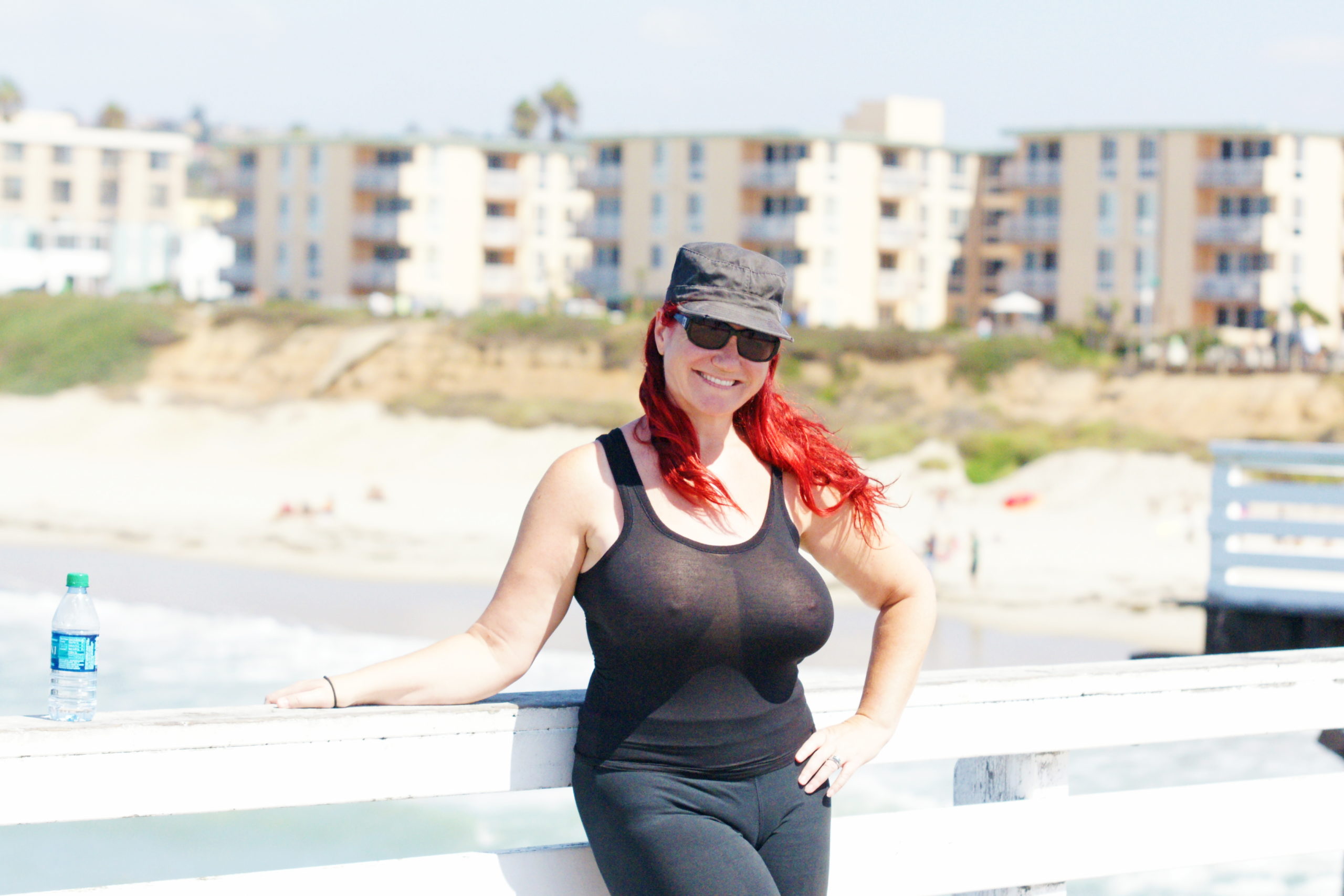 A woman roller skates up to us and stops. She tells me, "Do you know your top is see-through? Everyone on the beach is talking about it." My husband answers, "That's because I dressed her." She seems a bit taken aback and says, "Okay, just so you know," and skates away.
What's going on here? My guess is that she was hoping she would shame me. But perhaps she was titillated by letting me know that she noticed my breasts. Either way, it made me smile.
We note these incidents because they do occasionally happen. But they are rare enough that we remember them.
However, 99.99% of the time, no one notices. And a good part of the fun is in getting folks to notice, amirite?
4. How Do I Get Started?
Hopefully, you are now thinking, "That looks like fun! How do I get started?"
Good question! Remember, being out and about is not about being vulgar. It's about teasing, about giving quick glimpses, about innocence and happiness.
Start small. Test your own personal waters.
a. Hinting Rather Than Showing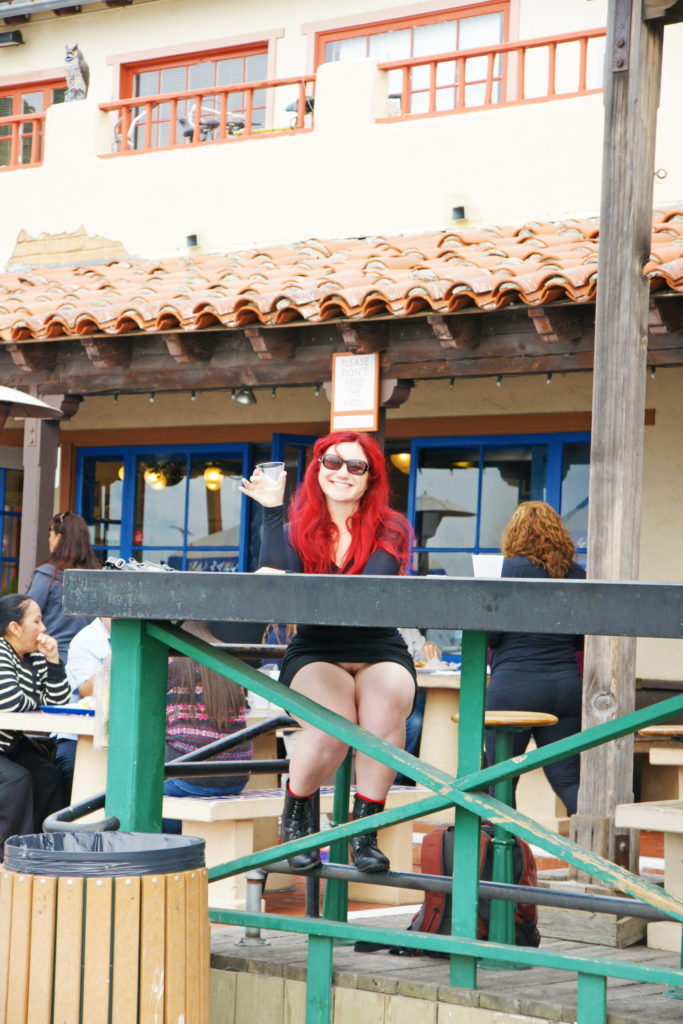 If you happen to be looking in the right direction, you can see…nothing. Only that I'm not wearing underwear. There are no rules about not wearing underwear, nor about displaying part of your abdomen. Titillating, yet safe.
Tip: Sitting like this takes practice and a partner to provide guidance. You can't look under the table to see what's happening. So, you have a partner on the phone, and your partner tells you, "Scooch your skirt up a bit. Raise your knees, but keep them together," and other helpful advice. Then, you sit and talk to each other, casually watching to see if anyone notices (and, trust me, almost no one does).
b. Use what you have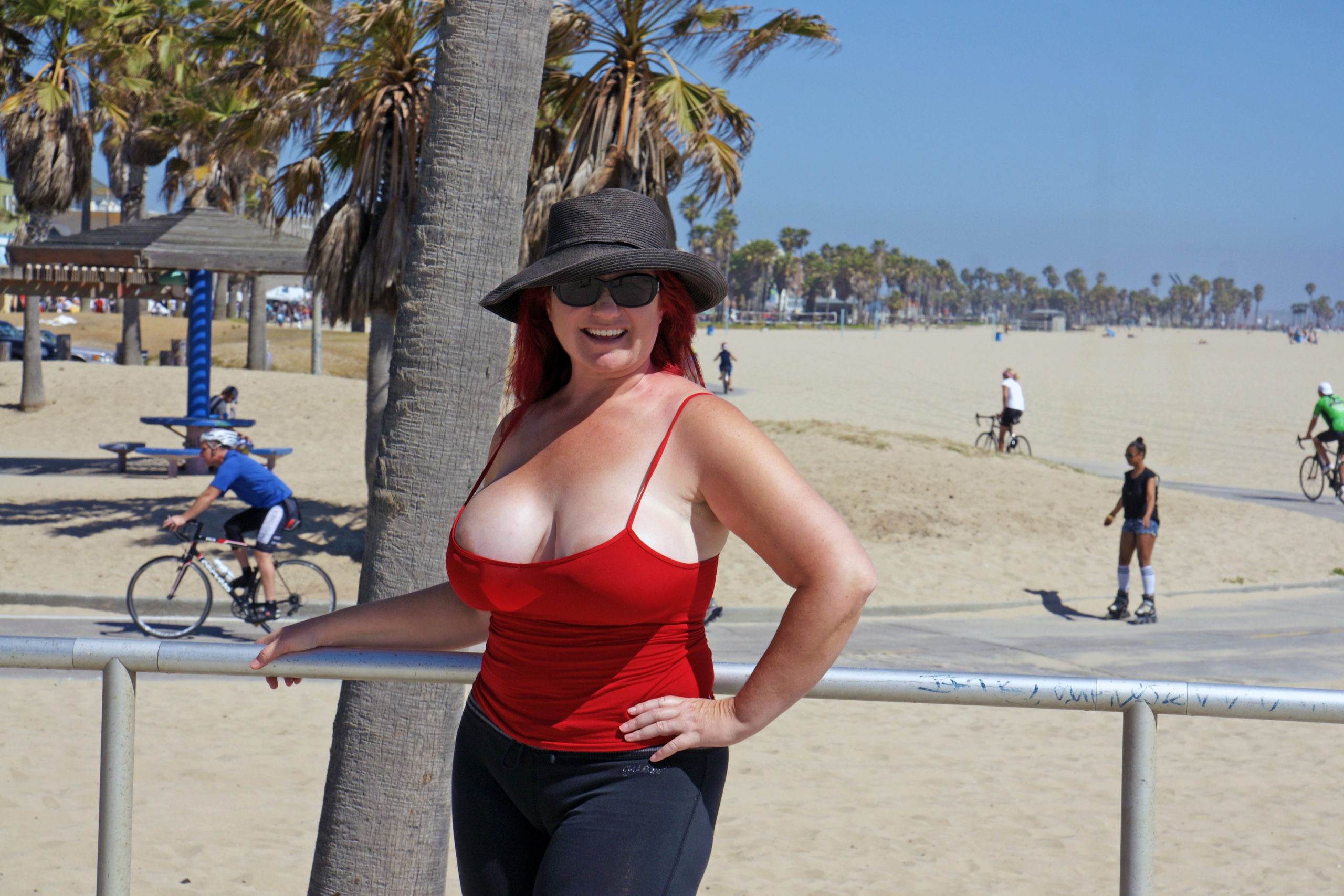 If you are lucky enough to have large areolas, you can find tops that don't quite cover them. "Oops, let me adjust my top!" A few minutes later: "Dang, it happened again." Yes, your fussing with your top is what caused it to happen, but, well, girls fuss with their clothes, right?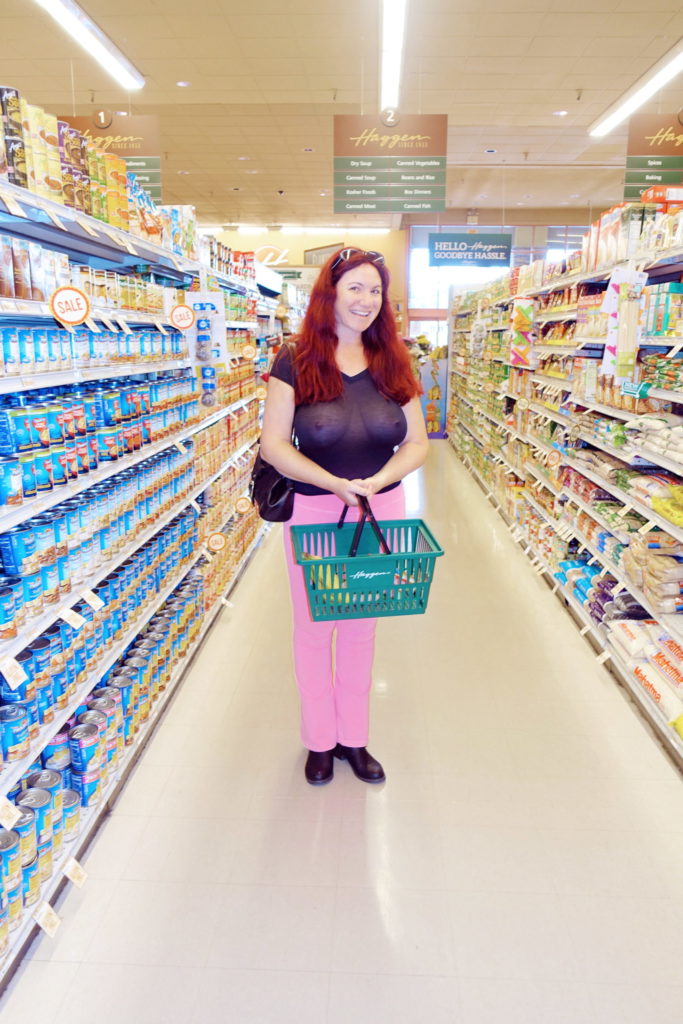 If you are lucky enough to have erect nipples, you can find tops that accent them. A girl can't help it if it's cold, right?
c. Use your surroundings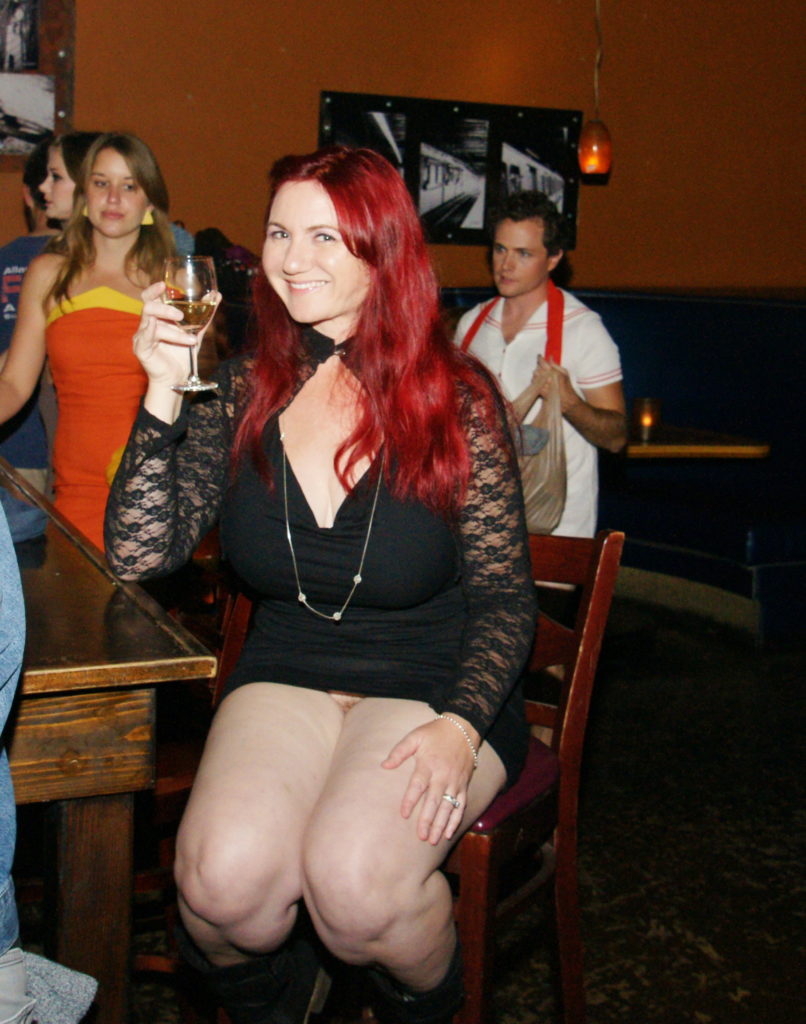 High stools and short skirts are made for each other. And here is yet another example of hinting without showing.
This is another tease that requires a partner to help adjust your skirt and your sitting position.
Another potential for teasing is getting off the stool. You are, of course, unsure of yourself so you put one leg on the floor while the other one lingers for a moment. Oops!
Tip: This one takes practice, so find a stool and a partner so you can time it just right. The flash has to be long enough to be noticed, yet short enough to seem innocent and accidental.
This is probably a good time to talk about (what I call) targets. There is no point in flashing if there is no one to see the flash. You wait until someone is in a position to see the moment, then go!
But, who is that someone?
First and most important, it has to feel safe. Example: I once slid out of a booth in a restaurant to use the powder room and noticed a lingering stare from a man across the room when he noticed my lady bits. When I returned to the table, I told my husband (who was sitting across from me). When we left the restaurant, I had some "issues" and it took a bit longer than usual to get out of the booth. 😀
Why was that safe? The fellow who noticed me was sitting at a table with his wife and a bunch of children. There was no way he could have approached me. (Plus, my husband was with me; it's always safer to have a wingman.)
Second, your target should be someone whose interest you will appreciate—and this might vary based on the venue. Perhaps the target is a curious university student; perhaps it's a bored woman looking at her phone too much; perhaps it's a loud person you want to distract. It's your call.
I find it fun to find a group of people, especially university boys, and flash only one of them. He will excitedly tell his mates what he saw, but by then, the oops moment is over. Sorry, fellows. Or, perhaps your buddy is just making it up? Ha ha. That's just the troll in me. 😆
5. How Do I Step Up My Game?
When you are ready to have more fun, the same rules apply. Don't be vulgar, and remember to tease.
a. Low thread count is your friend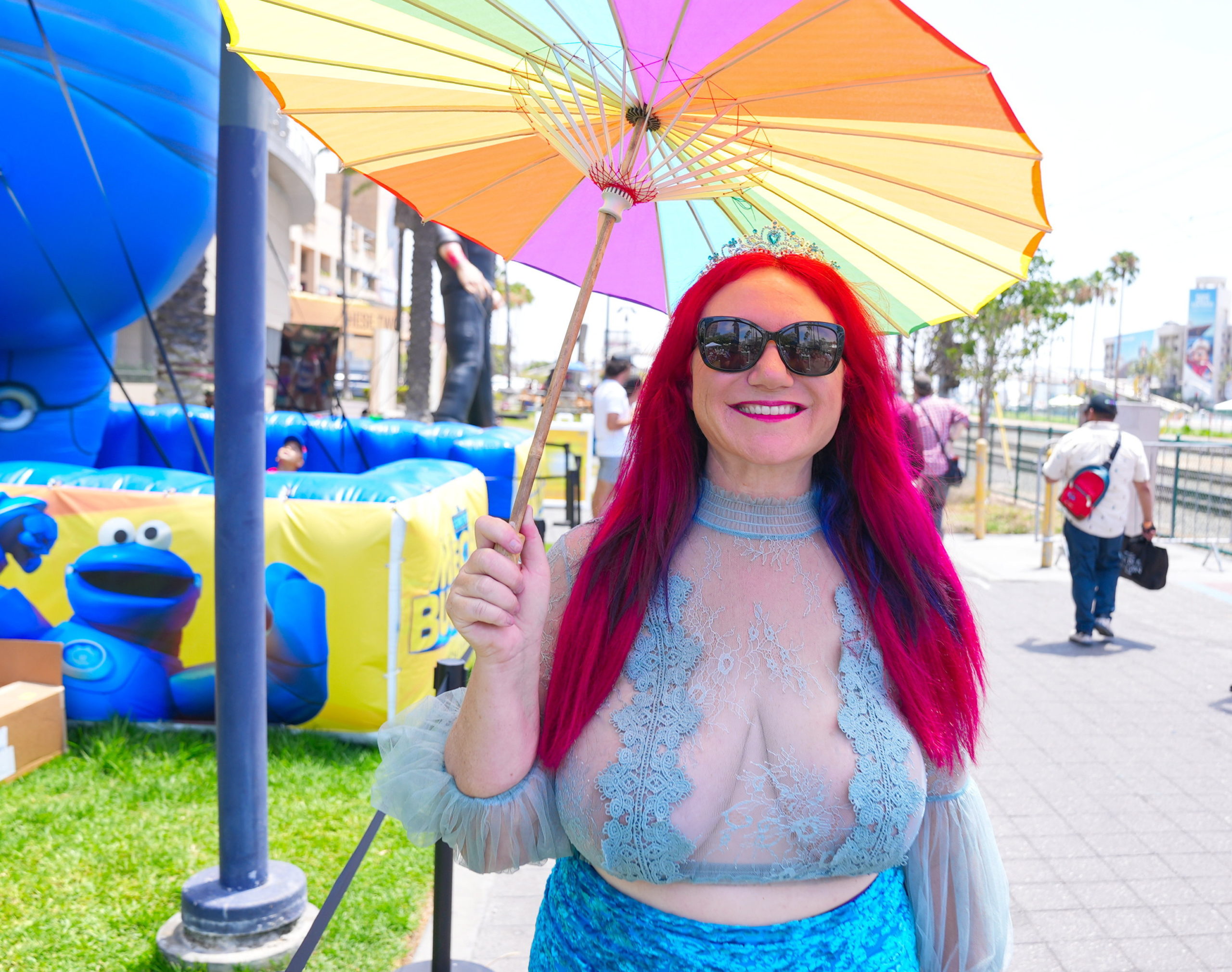 There is plenty to see here, yet the important bits are covered. Really, you can find bikini tops at the beach that show more than this.
b. Your car is your friend, too
There is always something to arrange before you get in or after you get out of your car.
Tip: Practice with a partner. How far do I need to bend to get a good flash? How wide apart should my feet be so that it looks normal but still flashes? How long do I linger?
Don't just spread your legs and bend. Actually do something so it looks like normal activity.
A good method to know how long to linger is to count: one one thousand, two one thousand, etc. Practice, and have your wingman tell you when it seems too long.
You have to pick your target and practice pointing your backside. Do you want your target simply to know you are au natural, or do you want to give them a glimpse of the fun parts?
Getting in and out of cars can be fun, too, particularly if you have someone getting your door for you. As with everything else, practice to see what works.
c. Keep it simple
Riding a bicycle offers the opportunity for fun and adventure.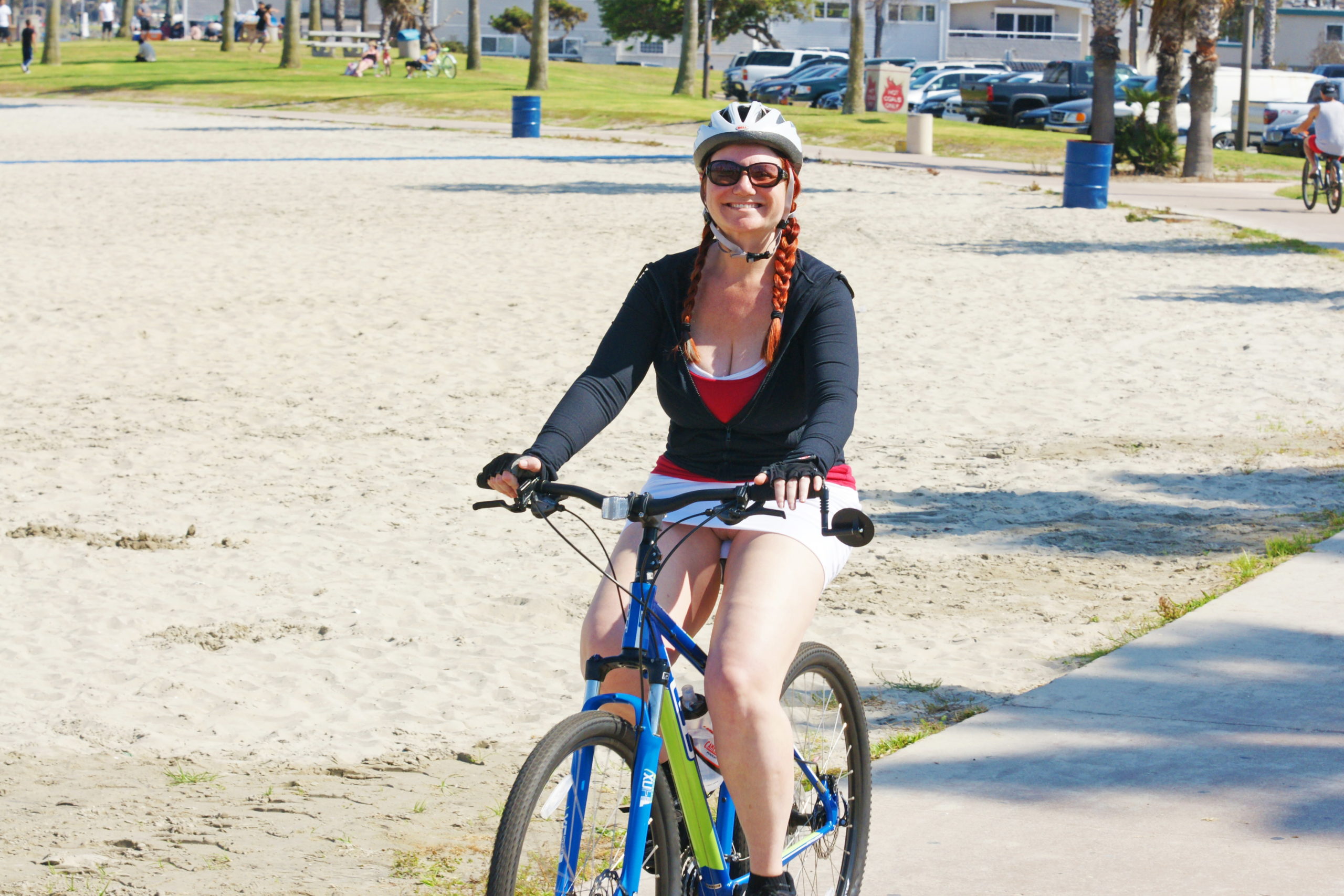 Surprisingly, I can ride for an hour and no one notices, even when I'm on a crowded sidewalk. You will need practice getting your skirt high enough to flash, yet not so high as to be obvious. And, typically, it needs to be higher than you think, which is what your wingman can help you with. Tip: If no one is noticing, it's not high enough.
d. A windy day is a good day
You can't help it if the wind is gustier than usual.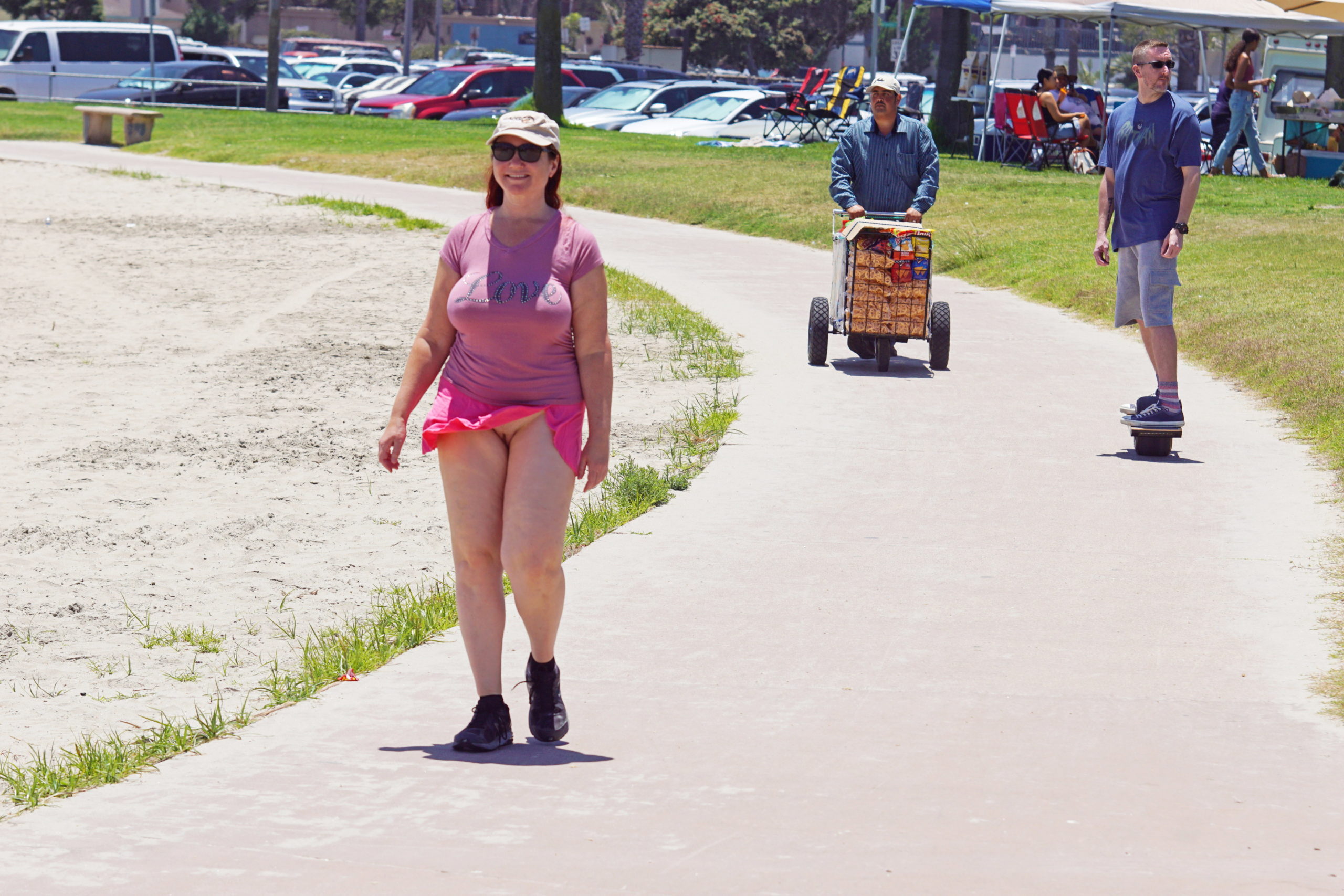 This takes a special kind of skirt. The fabric has to be very light and loose. You can see that a wrap-around works well, particularly because the opening can be adjusted to catch the wind just right.
e. Some dresses naturally ride up
I have a handful of dresses that cover me, then ride up as I walk.
I don't have to do anything special, except suppress my habit of fussing with it. My wingman will let me know if it gets too high. However, my rule of thumb is that, if no one notices, it's not too high.
f. Short dresses have their place
This dress covers me completely when I'm doing normal things.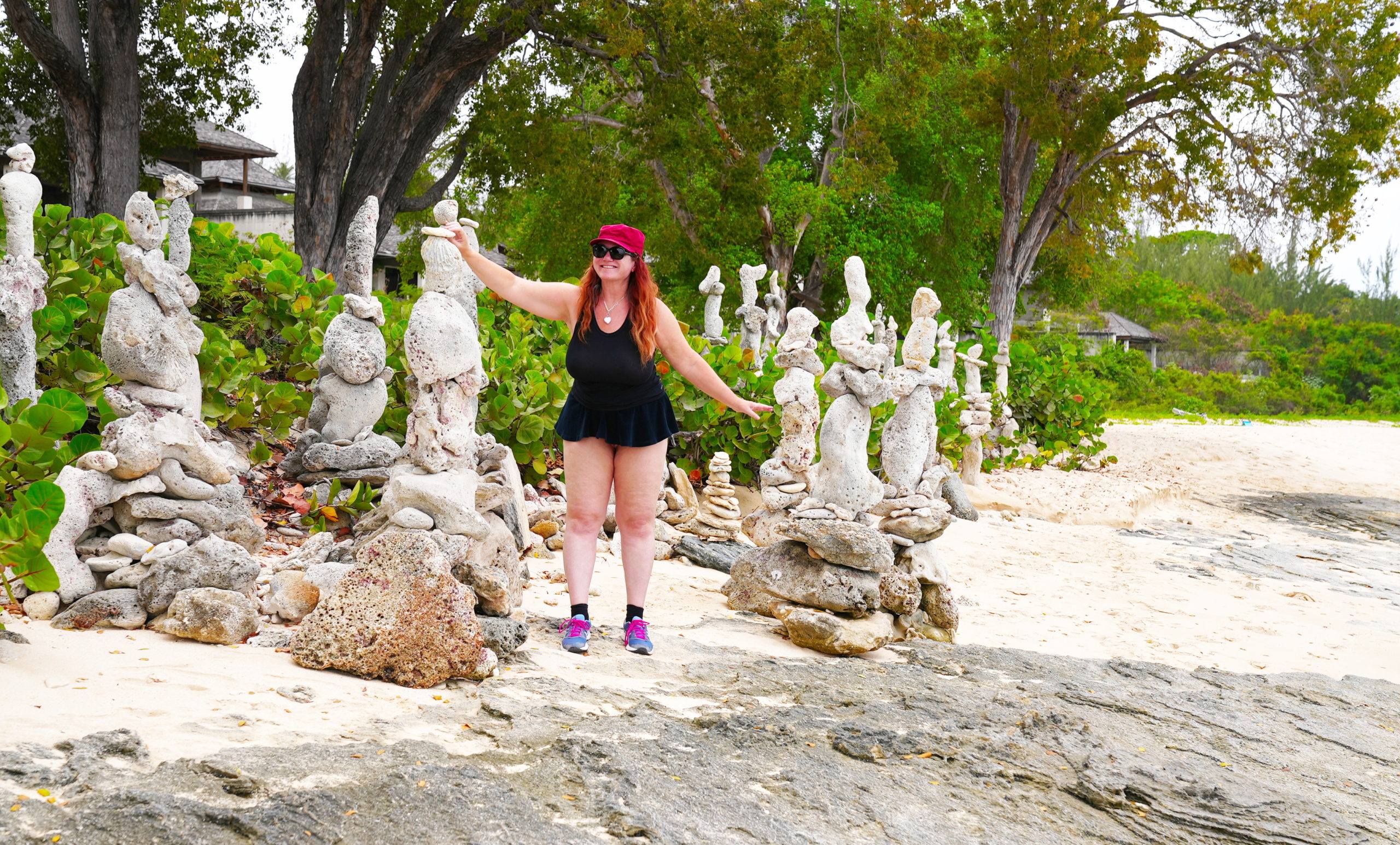 However, if I raise my arms, I can get a natural oops moment. Note that a little bit of a breeze can be useful in these situations.
6. Even More Fun
What I discovered is that, despite all my efforts, people don't notice the fun I'm having. So, I have to take a little more control.
Sometimes, when riding escalators, it becomes necessary to adjust my shoe or my stocking.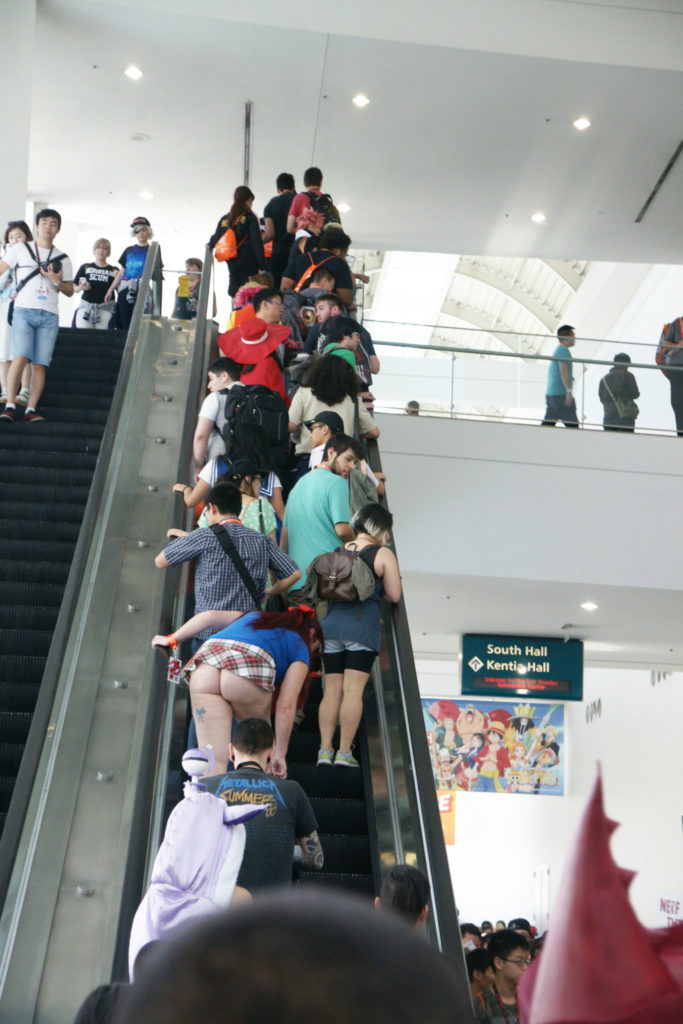 That may seem a bit in-your-face, but you can see that no one is noticing. It's very, very rare that anyone ever notices.
Sometimes my skirt gets sand or dust or whatever on it.
In order to be a proper, clean lady, I must shake it off my skirt, right?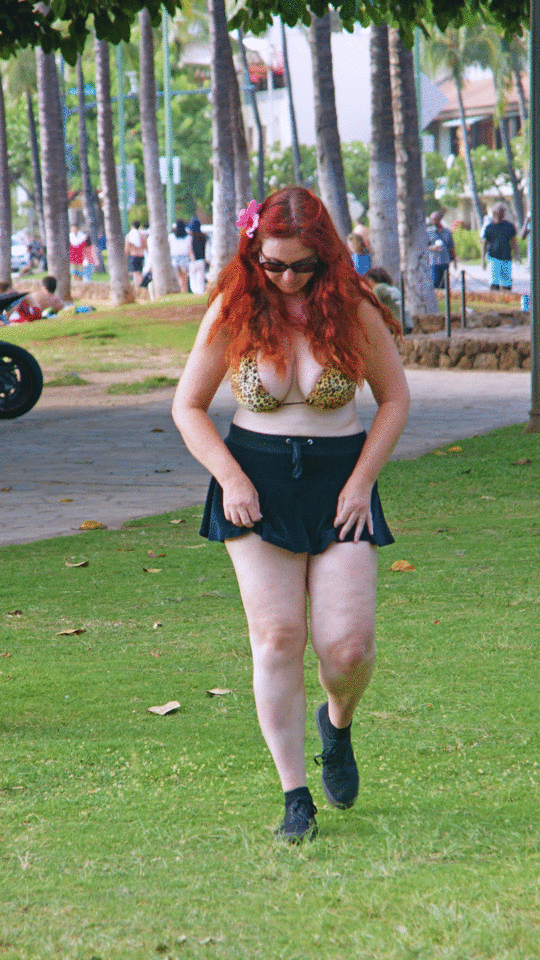 This is a quick, two second fluff of my skirt. It works best if someone is farther away (so they don't have to be looking directly at me to see it) or if people are sitting, such as in an outdoor café.
7. Photoshoots
We find that we can get away with a lot when having a photoshoot. Bring a real camera, a cover up (just in case), then act confident, like you know what you are doing.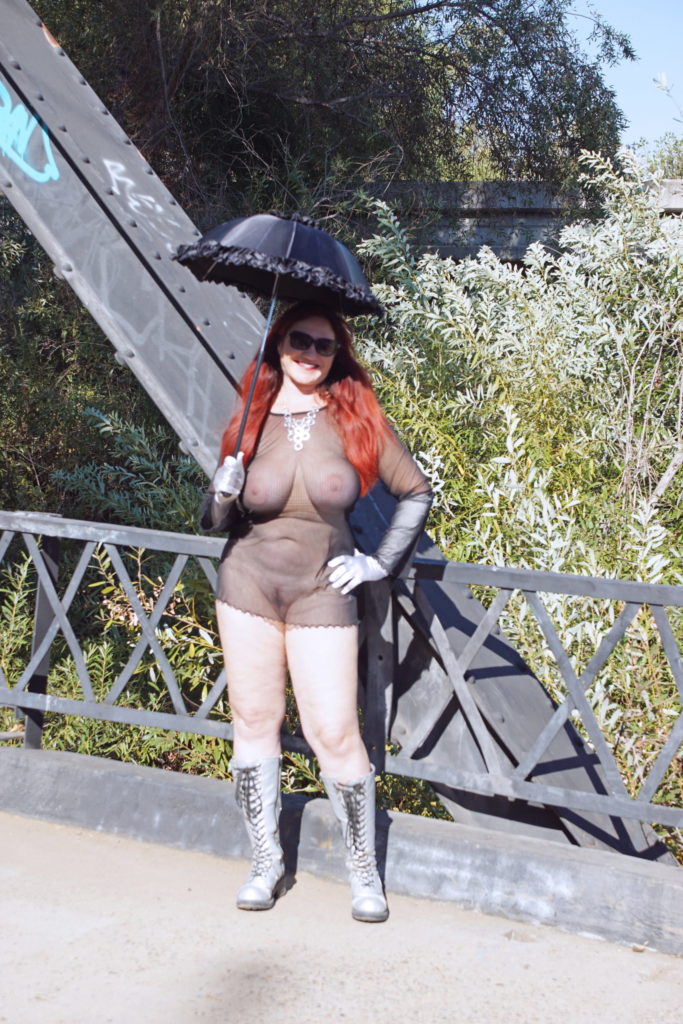 People will leave you alone, even though you are practically naked.
A friend told us of being in a park in Los Angeles at 4:00am doing a nude photoshoot. A police car pulled up and asked what they were doing. They explained, and the officer said, "Okay, just be finished before it gets light."
Police officers enjoy naked women, too.
A car wash is fun because you can combine sun and water.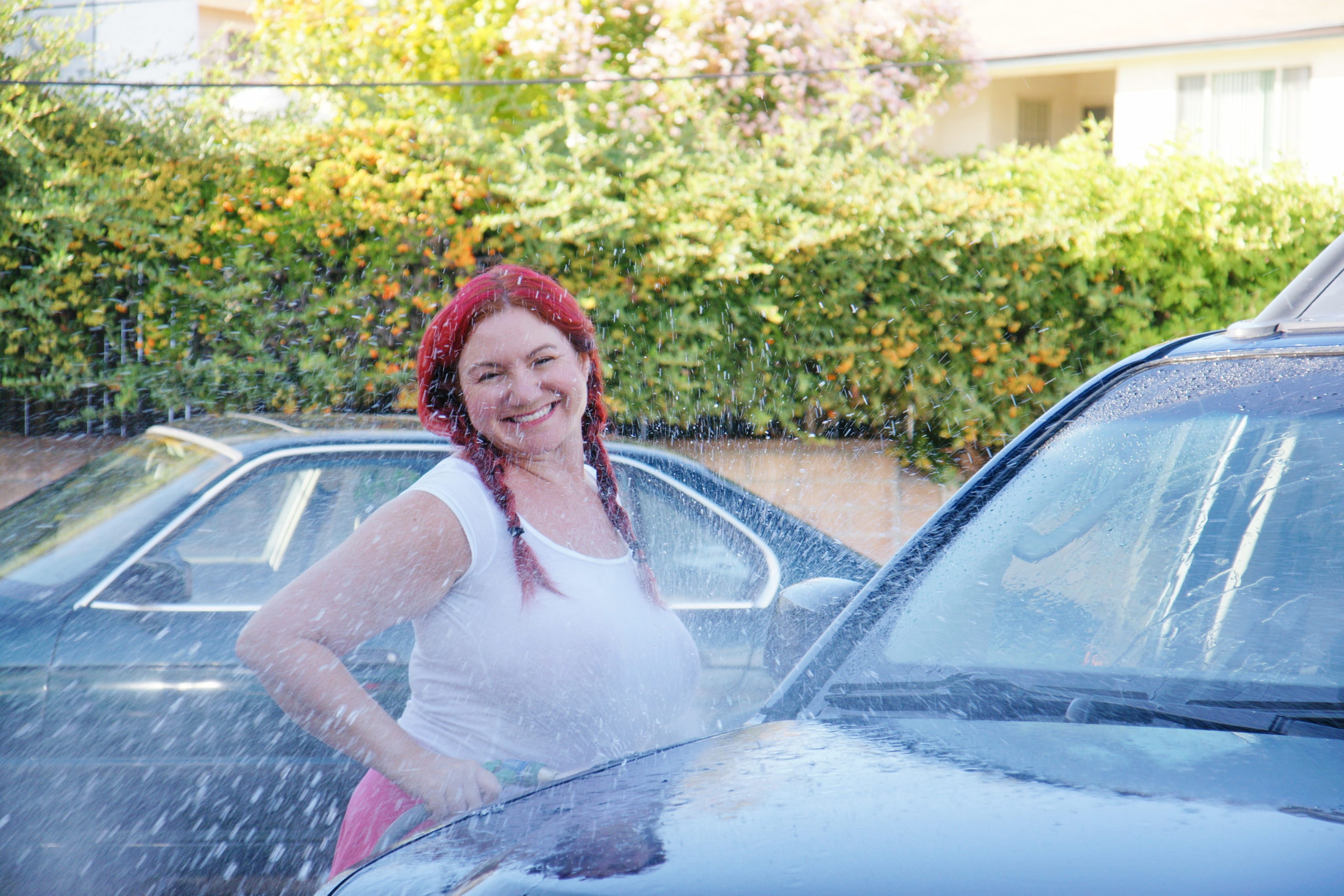 You can't help it if you get a little wet, right. I mean, water splashes.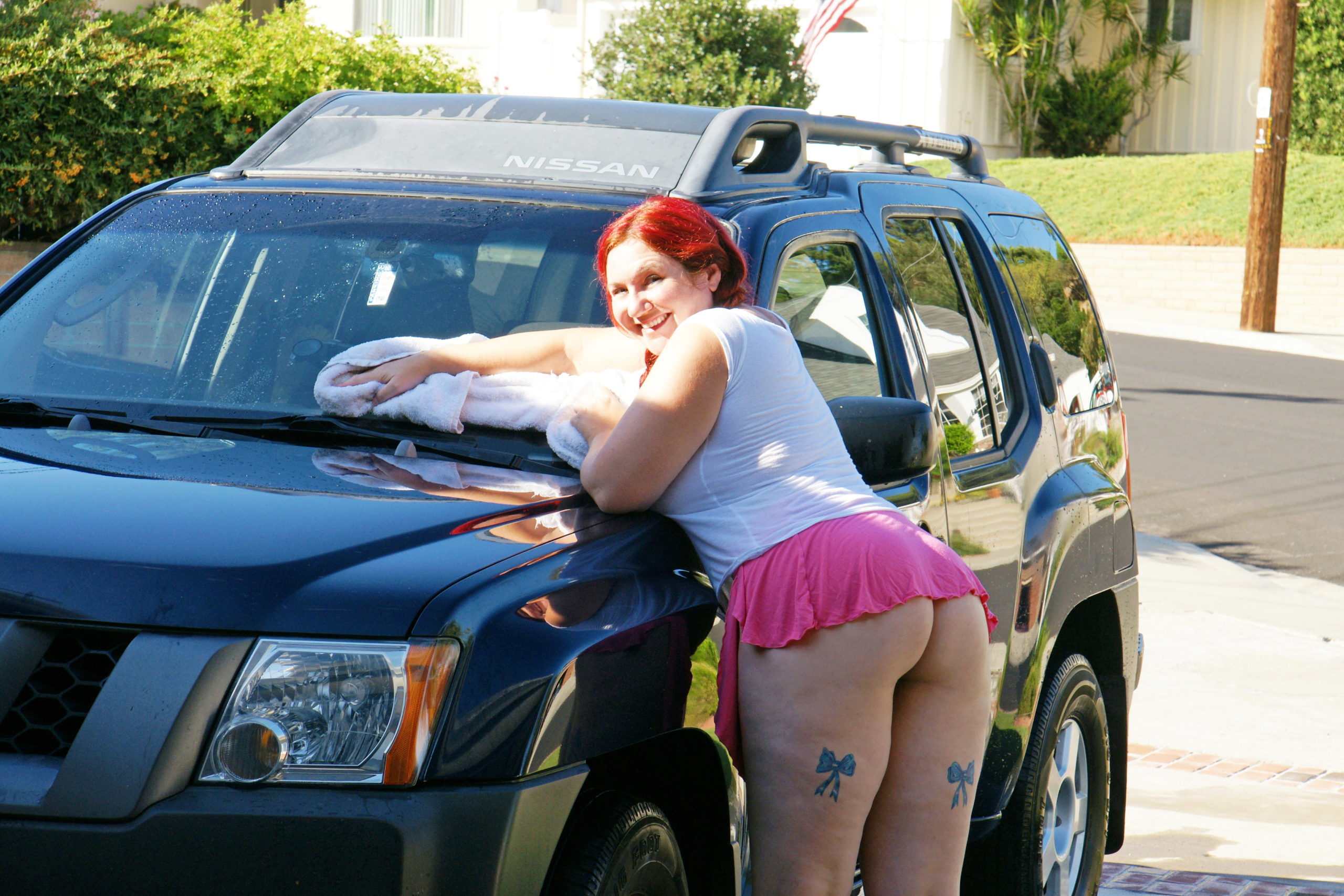 And, of course, you have to stretch to get those hard-to-reach spots on the car.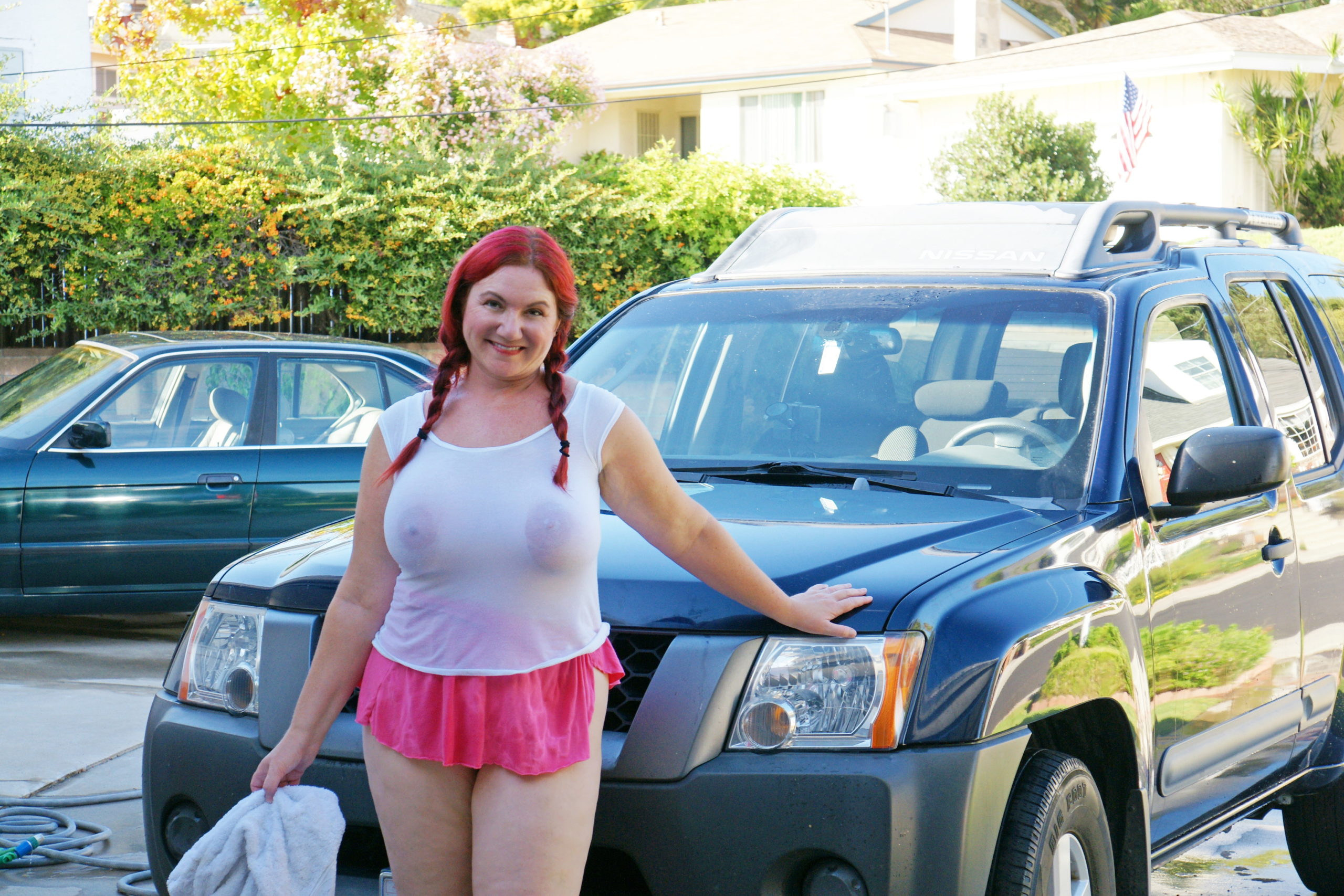 And, at the end, you have a nice, clean car to show for it.
Our neighbors have never complained. 😎
8. Get the Guys Involved
Of course, having fun in the sun is not just for the ladies.
There is no reason you can't get your favorite guy involved in the fun and fantasy!
Again—trust me—almost no one ever notices.
If being out and about interests you, I hope you now have enough ideas to make some of your own fun.
Best of luck!!