About Us
We are a married couple who love to have wacky adventures and love to plan for those adventures. We look for ways to make the mundane a bit more interesting and we enjoy designing our adventures ourselves. We look for experiences just a bit off the beaten path. The reason to be a wacky adventurer is not to be a wacky adventurer; the reason to be a wacky adventurer is to be.
When we fly, we explore different airlines and different reward programs to see where they might take us. In what city is the layover? Are we flying Airbus or Boeing? Typically, we choose the options that give us a new experience.
The same is true with TripAdvisor, Airbnb, Expedia, hotels, rental cars, restaurants, and anything else we can find.
We like to find all these opportunities ourselves, spending hours online, keeping notes, then comparing all the pros and cons of each choice. When we are finished, it is our itinerary, customized by us for us.
We write of our adventures to our friends and decided to share those adventures with all travelers who enjoy wacky adventures, and to solicit the wacky adventures of other travelers.
Happy travels!
Oh, yeah….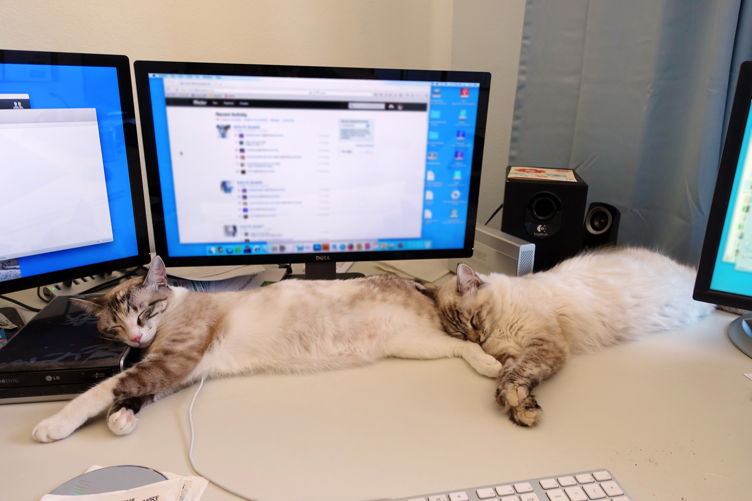 We have staff, Sophie and Arianna, but they are more about being comfortable than actually contributing.
Travel History
It seems like we travel a lot, but when we look at the map, THERE IS SO MUCH MORE TO EXPLORE!!
And that makes us happy. 😎
Arizona
Arkansas
California
Colorado
Florida
Hawaii
Idaho
Illinois
Indiana
Iowa
Kentucky
Michigan
Minnesota
Missouri
Montana
Nebraska
Nevada
New Mexico
New York
Ohio
Oklahoma
Pennsylvania
Texas
Utah
Virginia
Washington
Wisconsin
Wyoming
Argentina
Australia
Austria
Bahamas
Barbados
Belgium
Bermuda
Canada
Costa Rica
Cuba
Czechoslovakia
Czech Republic
Denmark
Dominica
France
Germany
Great Britain
Greece
Guadeloupe
Hungary
Italy
Jamaica
Liechtenstein
Luxembourg
Martinique
Mexico
Monaco
Morocco
Namibia
Netherlands
Norway
Peru
Poland
Portugal
Puerto Rico
Saint Lucia
Slovak Republic (Slovakia)
South Africa
Spain
Sweden
Switzerland
Turkey
United States of America
Virgin Islands (US)
Africa
Asia
Australia
Europe
North America
South America