Welcome!!
We have spent the past year living with the consequences of the Covid-19 panic. I know, "19"…that's so two years ago.
Just recently, we had to reschedule our trip to Barbados and Costa Rica trip. Our trip to Nicaragua is cancelled because AeroMexico canceled our flight (and good luck getting a refund from AeroMexico) and no one else is flying there.
​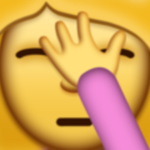 Funny thing: before you can travel to a foreign land (including, for some reason, Hawaii), you must show a certificate demonstrating that you are Covid-free. Once you are aboard your flight—in an aircraft full of certified-Covid-free people—the airlines force you to wear a face mask.
We are more than ready for the nonsense to end.
Sadly, this panic has greatly reduced our travels and therefore our opportunities for writing about our travels. So, for the foreseeable future, we are forced to publish only one adventure each month.
On the brighter side, we decided to start including fantasy photoshoot articles. This will provide our readers with inspiration during the government-mandated Covid solitude.
Someday we will all get our act together but, until then, Happy Travels!